Point of interest: 祝儀袋(しゅうぎぶくろ)& 不祝儀袋(ぶしゅうぎぶくろ)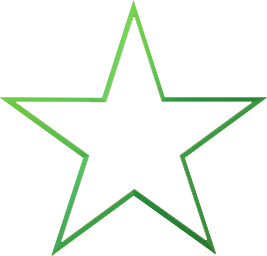 祝儀袋(しゅうぎぶくろ)& 不祝儀袋(ぶしゅうぎぶくろ) - celebratory and condolence gift envelopes
Tweet
In Japan the custom is to give envelopes (usually containing money) for both celebrations such as weddings and births, as well as for solemn occasions such as funerals. Envelopes given on positive occasions are called
しゅうぎぶくろ
, by combining the word
しゅうぎ
(celebration) and the word for 'sack',
ふくろ
. Solemn occasions use the negative prefix
ふ
.
Gift envelopes follow standard patterns, and are quite an artform in their own right.
The colors of the envelopes match the mood - celebrations were traditionally red or white, but today are generally brightly colored; somber occasions call for black or white.
The envelopes are tied around with a special string called a

みずひき

. For funerals and weddings, the string is tied with a special knot called a

むすびきり

which cannot be easily untied, representing the idea that the event is a one-off occasion. For other occasions, the 水引 is tied with a

ちょうむすび

or 'butterfly' knot (bow-knot in English), which can easily be tied and retied.
Regional variations exist, too - for example, in the Kansai region, a knot called an

あわじむすび

or 'abalone' knot (which cannot be untied) is used for both celebratory and solemn occasions.
Of course, the sum of money included in the envelope is also important, with amounts ranging from 10,000 to 100,000 yen. The style of the envelope typically matches the sum included.
The text varies by occasion, but is usually one of several standardized expressions, such as

おいわい

meaning 'celebration',

ことぶき

meaning 'longevity' (the original form of 寿), or

ごれいぜん

, literally meaning 'before the ghost'.
A

のし

, or type of origami, is often included on celebratory envelopes. のしぶくろ are also wrapped in a

ふくさ

, a folding cloth. Precise rules govern how the cloth should be folded!
More information / references:
http://zexy.net/mar/manual/guest_gosyugi/chapter2.html ⇗
http://www.alc.co.jp/speaking/article/kihon/65.html ⇗
http://www.best-manner.com/manner/sougi/bushugi_fukuro.html ⇗
Words used in this point of interest
Kanji used in this point of interest
Problem with this point of interest? Question or comment? Please CONTACT US.