Kanshudo drawing practice center: hiragana, katakana and components
Kanshudo includes a sophisticated system to help you practice writing Japanese. Drawing kanji and kana is a great way to cement them in your memory, and should be a key part of your Japanese study program. Use the links here to practice drawing hiragana, katakana and the most commonly used kanji components.
You can also practice drawing any kanji or kana in the Kanshudo system from its details page (example:
本
), or the quick view you'll see if you click on a character's blue box in kanji search results (example search:
日本語
).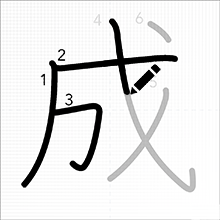 | | |
| --- | --- |
| Hiragana | Perfect your hiragana expertise. Our hiragana drawing practice system lets you focus on specific characters, or work through the whole syllabary. |
| Katakana | Polish up your katakana skills. Our katakana drawing practice system lets you focus on specific characters, or work through the whole syllabary. |
| Components | To really accelerate your kanji learning, you need to study the components that make up all kanji. Practice drawing the 50 most common components in Japanese. |