The Kanshudo Blog
Welcome to the Kanshudo blog! The most recent entries are displayed here; click on any headline to read the full post. Older posts are linked from the bottom of the page.
---
Posted: 2017-07-25 | Tags:
Games
New features
Addictive
Tweet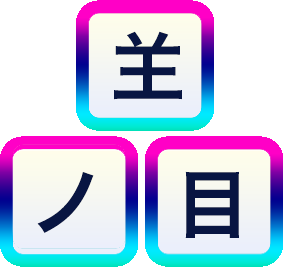 Warning: this is a highly addictive way to learn kanji!
Build kanji from their components: choose the correct components from the supplied list, and drag them to the correct places on the grid. Set your preferred difficulty level, and then play in study mode or high score mode. Kanji Builder is very challenging, but it is one of the best ways we have found to cement kanji in your mind!
---
Posted: 2017-06-27 | Tags:
games
Tweet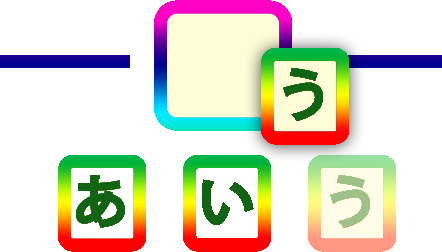 One of our most popular lesson games, Sentence Complete, is now available to play standalone! Sentence Complete is a fun way to test and expand your vocabulary while practicing reading real Japanese sentences.
You are shown a sentence with a few blanks where kanji should be, and you're given a selection of kanji to choose from. Drag the correct kanji over the blanks to complete the sentence. You have five 'lives' - incorrect kanji choices; try to complete as many sentences as you can before you run out of lives!
---
Posted: 2017-06-13 | Tags:
Vocabulary
Collections
New features
Efficiency
How to
Tweet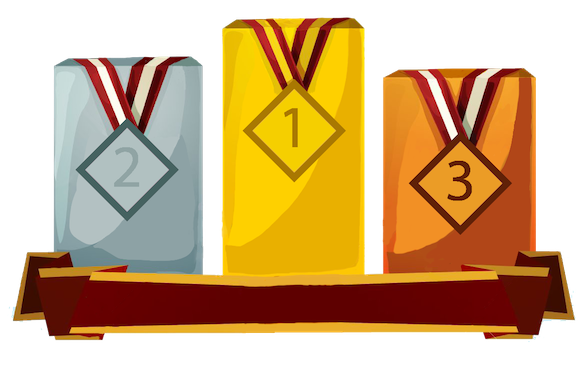 We are delighted to announce a key new component to the Kanshudo system: a simple and effective way to prioritize your vocabulary studies.
One of the keys to learning vocabulary is to focus on words that are most useful for you. However, this is not easy: if you look up a word, how do you know whether you should learn it or not? You may encounter many more words than you have time to learn - how do you know which ones to study?
Now Kanshudo can give you the answers. Based on the most comprehensive analysis of contemporary Japanese usage undertaken, we have classified all 260,000 words in our system by 'usefulness', and ranked each one with a score of 1-12. For every word with multiple forms, we have determined which form is the most useful, and for every word with multiple readings, we have determined which is most common. The details of our methodology are set out in depth in our comprehensive new guide,
How to prioritize Japanese words to study
.
Using the usefulness score, we can now help you focus on precisely the words you need to study. Now when you
look up words
, Kanshudo can automatically help you study
flashcards
for the most useful words first. You can use
Quick Study
to identify words at a specific usefulness level that you don't know, and create flashcards with one click. Or you can play
Word Match
as a fun way to identify words at your level that you don't know. If you prefer to get the big picture, you can view or download some or all of the most useful 10,000 words in Japanese (sorted into batches of 100, prioritized by usefulness) from our 102 new collections:
The most useful 10,000 words in Japanese
.
However you choose to study, Kanshudo's goal is to make it easy, efficient and fun for you to learn Japanese. Learning the most useful words first will give you a tremendous advantage.
---
Posted: 2017-05-02 | Tags:
vocabulary
collections
Tweet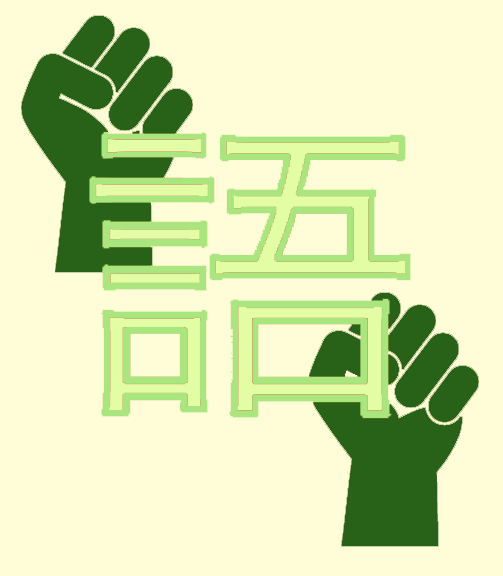 Use Kanshudo to study and track your progress with the Routledge 5000 list! The Routledge frequency list of Japanese words is a set of 5000 of the most commonly used words in Japanese curated by Routledge, a respected British academic publisher.
If you are studying Japanese with any of the Routledge textbooks, you can now use Kanshudo alongside. As with all our kanji and vocab
collections
, you can quickly create flashcards, use quick study, tag favorites or download the data.
---
Posted: 2017-04-19 | Tags:
Hiragana
Katakana
Strokes
Stroke_order
Tweet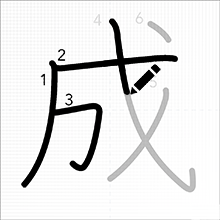 We are delighted to introduce our new 'how to' guide to writing Japanese, which introduces you to the standard strokes used to draw all kanji, provides simple rules to help you determine kanji stroke order, and introduces the differences between different styles of writing. It's also available as a PDF! Check out our new guide here:
The Kanshudo complete guide to writing Japanese
.
Additionally, we have added a great new feature: you can now practice drawing any kanji (as well as hiragana and katakana). Access the new drawing practice tool with one click from any kanji. Our new drawing practice tool lets you overlay your drawing on a reference model, check your stroke counts, and lets you step back and delete strokes you need to fix.
We've also added drawing practice to our popular
hiragana
and
katakana
guides, to complement the free flashcards. Now you can practice both writing and recognizing hiragana and katakana.
You can access the drawing practice tool easily in two ways:
From the 'cascading kanji' view - whenever you see a kanji in cascading kanji format (the form that shows a kanji summary, with its components in rows below it), just click on the kanji. This will display some additional details without taking you to a new page, and you will see a Draw link.
From the kanji details view - you will see a new 'Draw' link in the top right, just next to the Favorites star.
---
OLDER BLOG POSTS