Grammar detail: Japanese greetings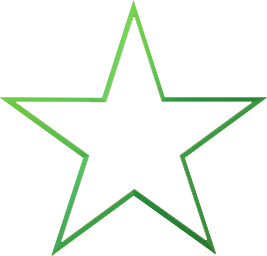 My current mastery of this grammar:
Japanese has many ways for people to greet each other. Often several alternatives will work for a situation, but certain phrases have more specific uses.
Saying hello
When seeing a person for the first time in a day, the most common greeting depends on the time of day:
| | |
| --- | --- |
| おはようございます | Good morning (the less formal version is just おはよう) |
| こんにちは | Good day (note: the は is pronounced 'wa', as with the particle) |
| こんばんは | Good evening |
Although each of these greetings could be translated as the English 'hello' (which could be used any number of times a day with the same person), in Japanese you would typically not use the same greeting twice. On seeing somebody again, you could say 'またこんにちは', or more commonly 'どうも'.
Other common greetings on bumping into people include:
ひさ

しぶり(です)
long time no see (on seeing a person for the first time in a while)
お

げんき

ですか
how are you?
Meeting people
On meeting a person for the very first time, the standard greeting is はじめまして (pleased to meet you). This is typically followed by some form of どうぞよろしくお
ねが
いします, which literally means something like 'please be kind to me', but is used as a set phrase. よろしくお
ねが
いします comes from よろしく, the adverbial form of よろしい (good), plus ねがう (to entreat).
どうぞよろしくお
ねが
いします is a flexible phrase with many variations:
It can be made less formal by omitting the どうぞ (to make よろしくお

ねが

いします), or the お

ねが

いします (to make どうぞよろしく), or even very informally by omitting both (to make just よろしく).
It can be made more formal by using the polite form of する, いたす, to make どうぞよろしくお

ねが

い

いた

します.
For the absolute politest version of all (addressing somebody extremely senior, or in front of a large group), the humble form can be used: どうぞ、よろしくお

ねが

い

もう

し

あ

げます.
Saying goodbye
さようなら
goodbye (with a hint of finality)
お

さき

に

しつれい

します
said when leaving first (literally 'I'm being rude by leaving ahead of you')
お

さき

にどうぞ
please go ahead
お

つか

れ

さま

でした
said to a person leaving or finishing some task (literally 'you must be tired')
じゃ(また)
see you
また

あした

see you tomorrow
お

やす

みなさい
good night
Going out and coming back
Japanese also has a number of set expressions used when leaving (eg an office or a house) or returning.
いってきます
I'll be back (literally 'I go, and come')
いってらっしゃい
come back soon (the standard response to いってきます)

き

をつけてください
please take care (might be said if the person is going somewhere that requires it)
ただいま
I'm back
おかえりなさい
welcome back
すみません
excuse me (used as way to excuse oneself from a situation, such as a meeting). Informally, this is commonly pronounced すいません
Weather related expressions
いい

てんき

ですね
nice weather, isn't it?
あついですね
it's hot, isn't it?
さむいですね
it's cold, isn't it?
Other useful greetings
おめでとう(ございます)
congratulations

き

にしないでください
please don't mention it
どうぞお

はい

りください
please come in
どうぞおかけください
please sit down
どうぞおすわりください
please sit down
がんばってください
do your best! good luck!
おっす
hello (extremely informal)
Kanji used in this grammar
Problem with this grammar? Question or comment? Please CONTACT US.